Kose Clear Turn Moisture Penetration Black Mask 5pcs/Box
Product description
Tighten while moisturizing your skin.
Soy Milk Fermentation Extract GL, delicative ingredients (Scutellaria japonica extract) formulation.
The penetrating essence containing plenty of moisture also tightens the skin around the pores, and it freshes to the skin.
Wanhan plant extract keeps healthy skin.
Mimpaki hot spring water, natural moisturizing factor GL formulation.
Preparing the condition of the skin with the power of Japanese vegetable plant spared by rich nature.
100% spot-borne soft coal black adsorption sheet.
Essential liquid permeates penetratingly with close contact feeling.
Prepare it like plump skin like a hot water.
FOLLOW OUR INSTAGRAM
@kirakira_beauty
Related products
FOLLOW OUR INSTAGRAM
@kirakira_beauty
Recently viewed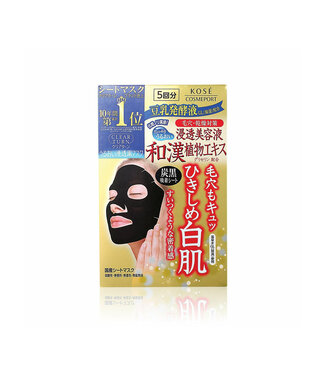 -33%